Overview
Rajasthan has the highest proportion of female population without schooling. Access to education in the state remains a prime challenge for most children in rural hamlets, especially girls.
A girl child is found to be deprived of education for reasons such as poverty, illiterate parents, inaccessibility to a school, cattle and sibling care or simply the pressure of earning money and contributing to the family's meagre income.
IIFL Foundation has taken up charge to eradicate female illiteracy from select districts of Rajasthan. Sakhiyon Ki Baadi is an initiative which provides a community based non-formal learning center for girls.
Our impact
Taking the first step in 2016 with 100 SKBs and 3000 girls enrolled in the program, today we've covered 1164 villages across 11 districts of Rajasthan. With 1164 'Sakhiyon ki Baadi' learning centres that engage with over 35,964 girls, we are pacing our way up to achieve the goals.

1164
SKB's

11
Districts

35,964
Girls benefitting from SKB

3030
Boys benefitting from SKB

1413
Girls mainstreamed

40,407
Total student beneficiaries
Above information is as on March 31, 2021
Process
Each SKB is an independent world in its own, setup in a village that exudes a distinct culture, language and represents a tribal community. The location for each SKB is selected after a thorough assessment that highlights the need for improving female literacy in that region.
Meetings are held with prominent community members for detailed discussions around opening an SKB in the village. An appropriate location is identified to run the SKB center – someone's house, a veranda, a temple or a community place.
Women from same or neighboring village, ready to take the challenge of teaching girls are then chosen and trained to become a 'Daksha' – learning facilitator. Girls look upon Daksha as a friend, a confidante, rather than a teacher. This relationship promotes a cheerful atmosphere at the SKB, where girls feel safe and comfortable to express and learn.
Learning material is developed in tune with Rajasthan State Board Syllabus (RBSE) to conveniently bridge girls into mainstream education (government schools). A number of activities, songs and games are introduced by adopting play-way method to attract children towards education.
Digitalizing learning since the pandemic
Post imposition of nationwide lockdown in March 2020, the interaction and engagement with the children came to a halt for about 40-45 days. This is because the field staff was not able to visit the SKB centers, or conduct home meetings with the community members. Our team remained committed to ensure continued learnings even during the pandemic, by embracing online teaching tools. Over 500 Dakshas were trained on basics of using mobile phones, online platforms and were also imparted basic and advanced skills in English language and in financial concepts. This was not easy given the limited accessibility and knowledge of technology among the community. Hurdles such as absence of gadget (Android phone), poor network connectivity and lack of technical knowledge among Dakshas were removed one by one. The entire community worked together to make this happen. For instance, a community member lent his android phone to the Daksha so she could attend training, another community member educated them over usage of mobile app for attending online trainings and so on. Thereafter, our team put together video tutorials and PDF files and these study materials were shared over WhatsApp with the teachers. Live training sessions were then conducted over Zoom and Google Meet with the students.
Through this robust system of remote working, our training team was able to co-ordinate with the on-field team. Similarly, Block Managers, District Managers, Trainers and Program Managers were connected remotely through several online platforms.
We also conduct awareness sessions with external experts for our SKB family. An interactive session on harmful effects of tobacco (conducted by Dr. Rohan Bartake), a 2-day training session on Child Safety Education and several other events have been organized so far.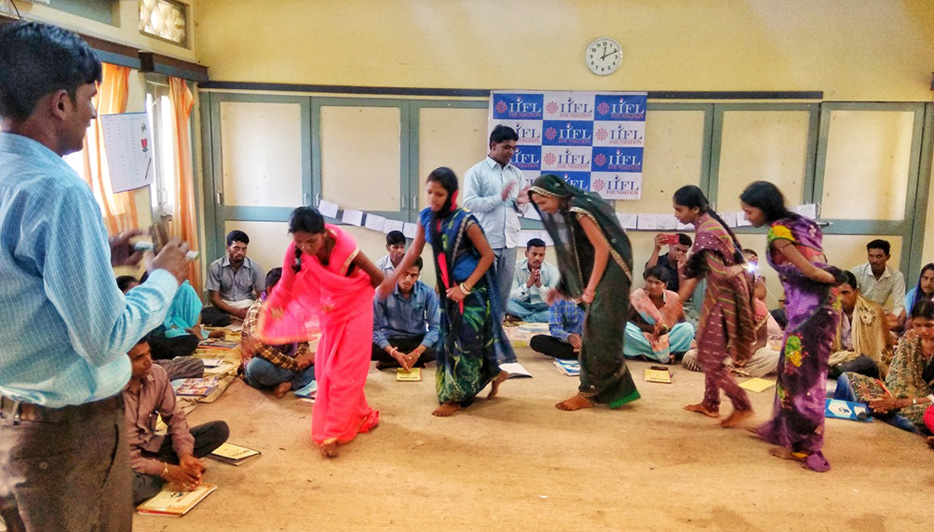 Daksha Training
Recreational activity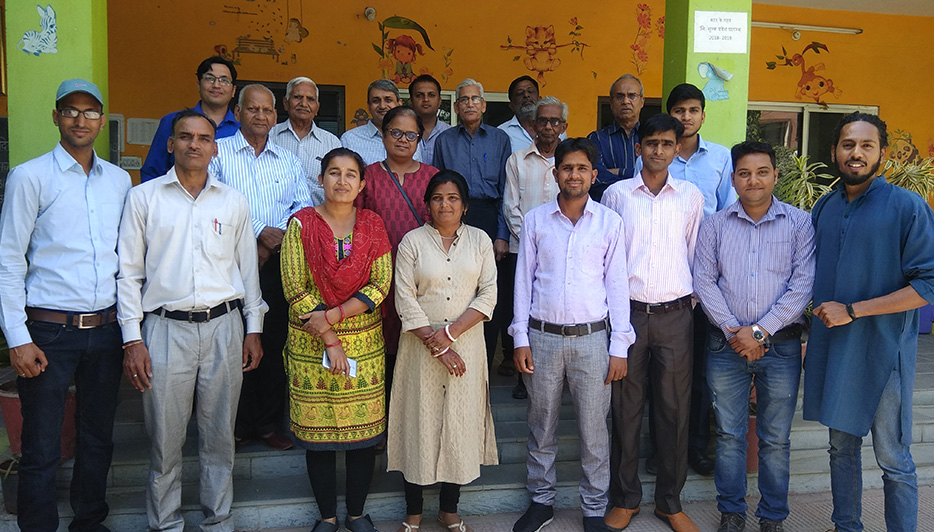 Brainstorming sessions
My name is Puja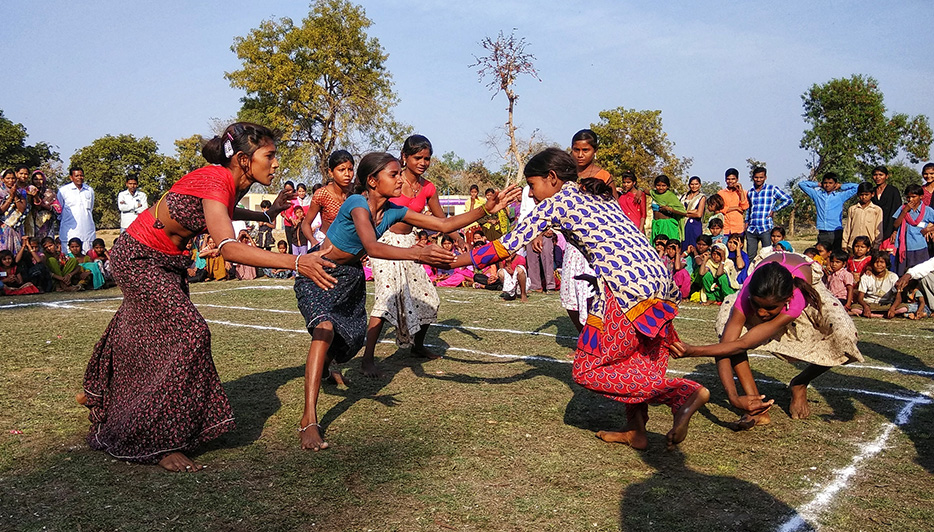 Kabaddi Kabaddi...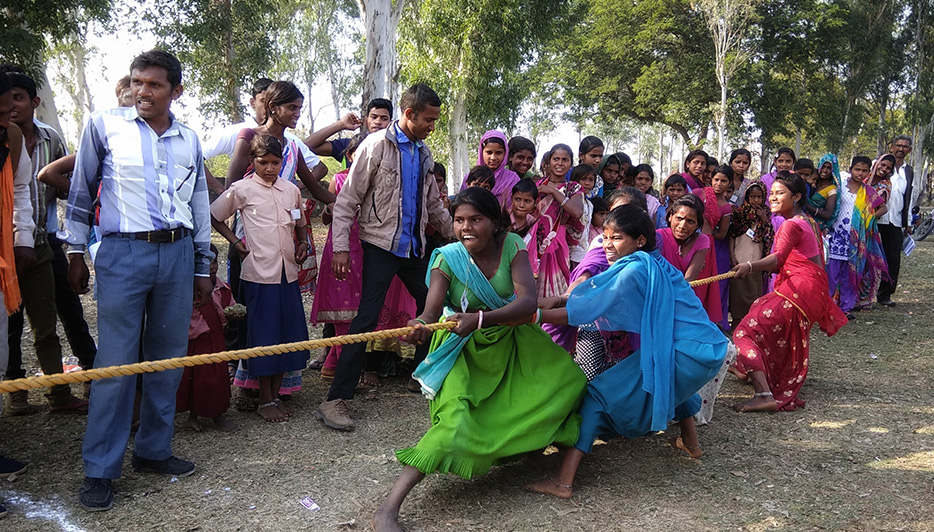 We're strong ... we won't let go!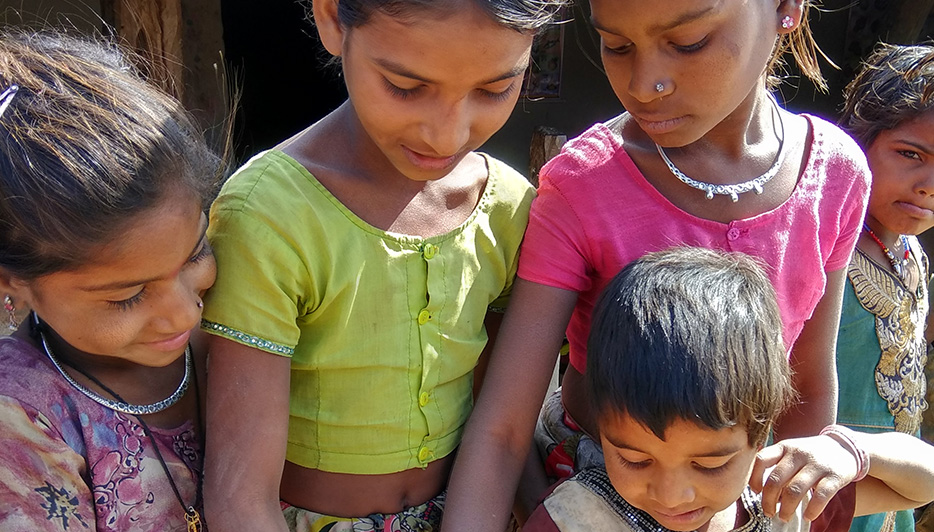 Everyone loves to be appreciated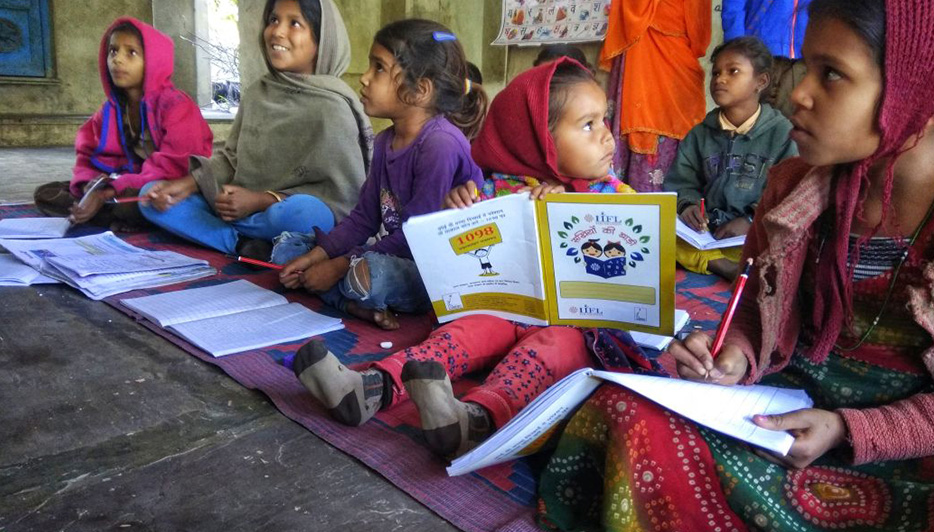 Tiny feet walking the literacy way
The Assessment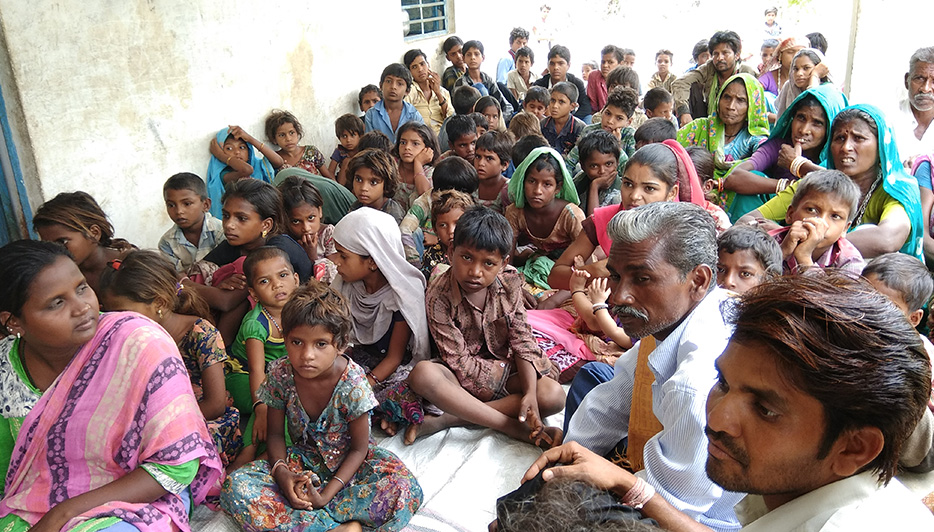 The Chaupal Baithak (Community meeting)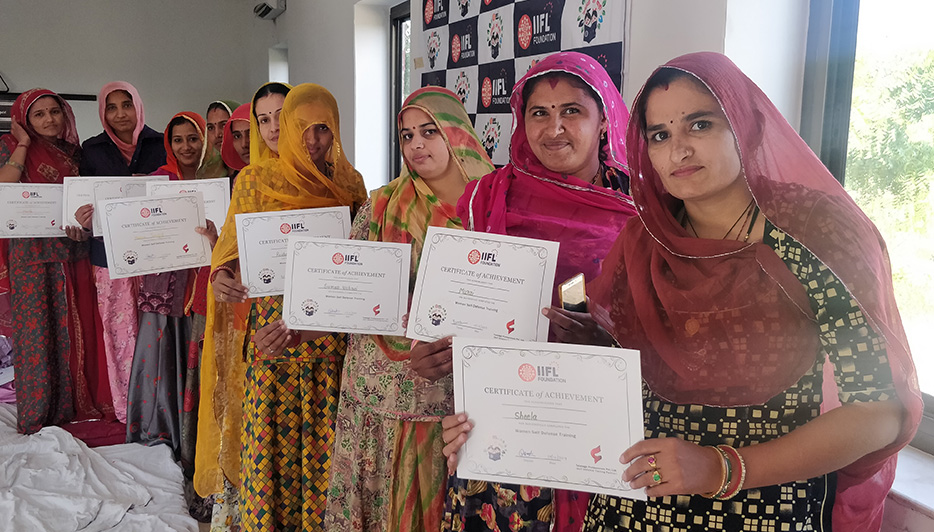 Self Defence Training for women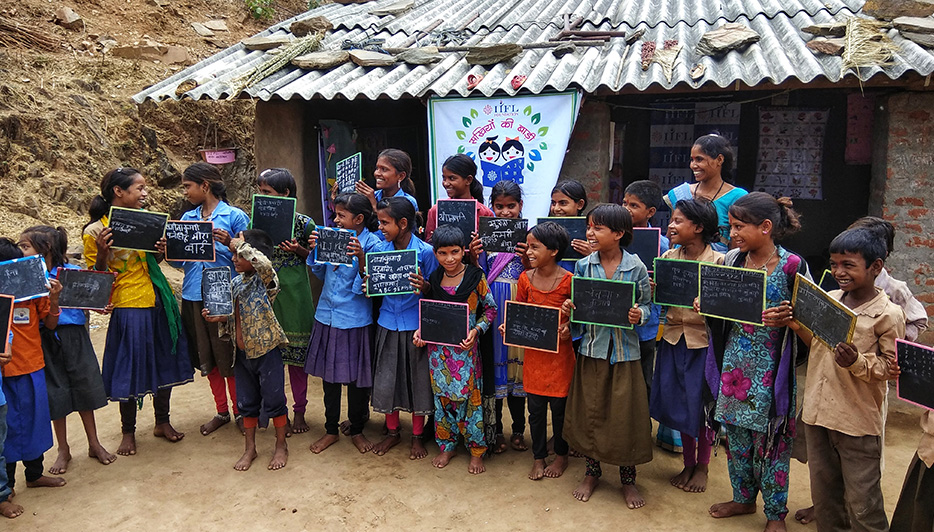 The slate - It's new and its mine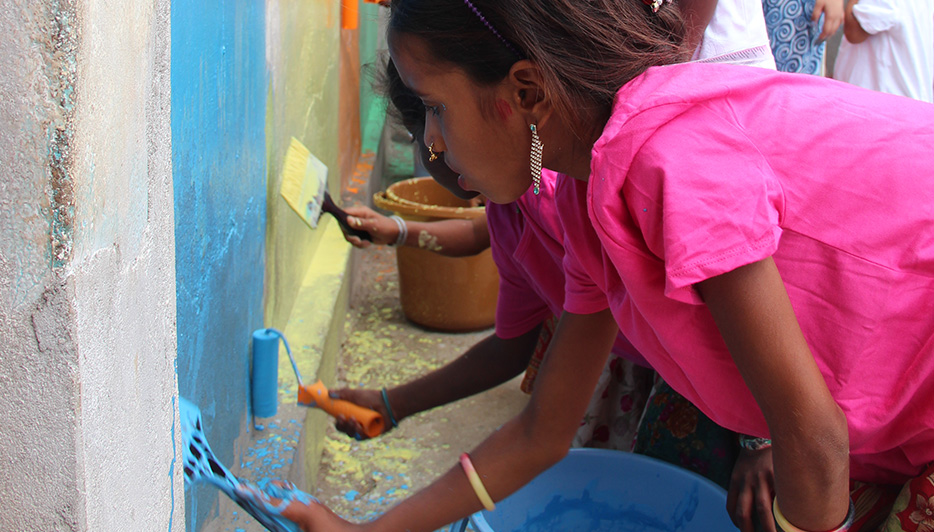 Painting our dreams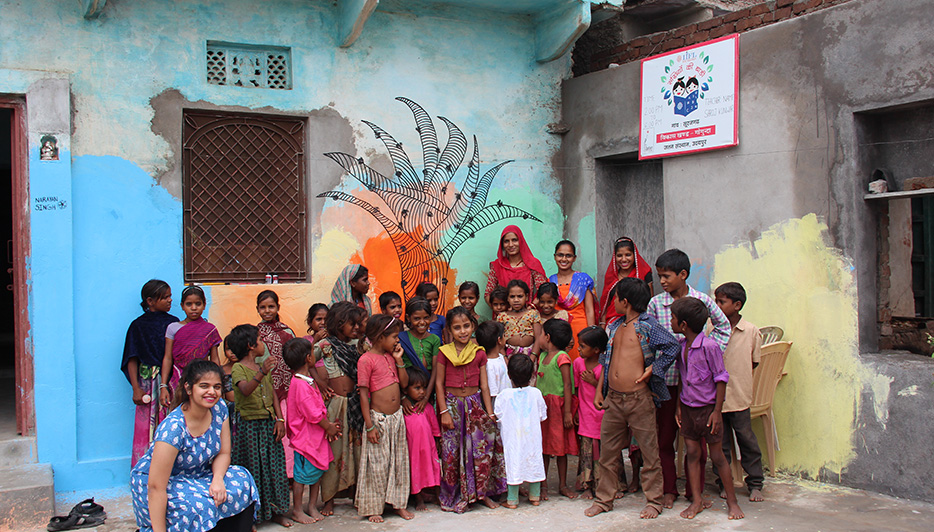 We're the artist to canvas of our life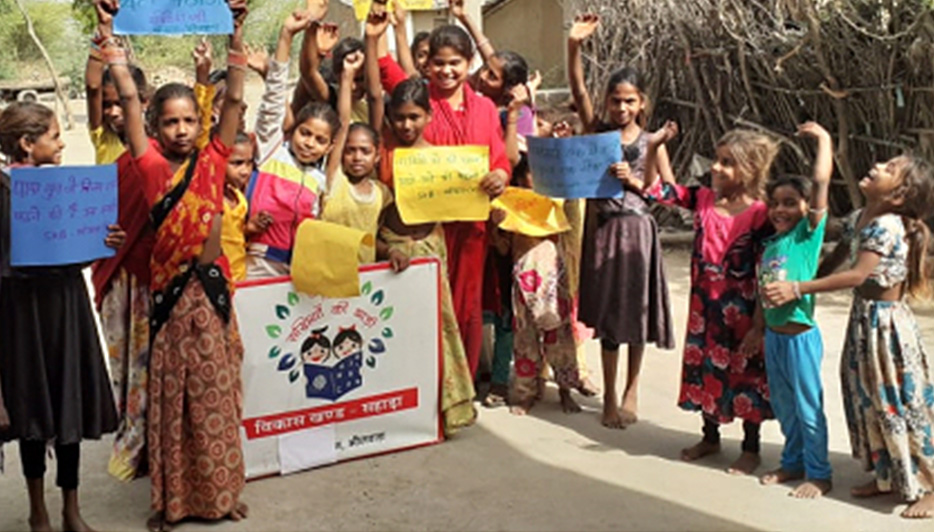 Education is our birth right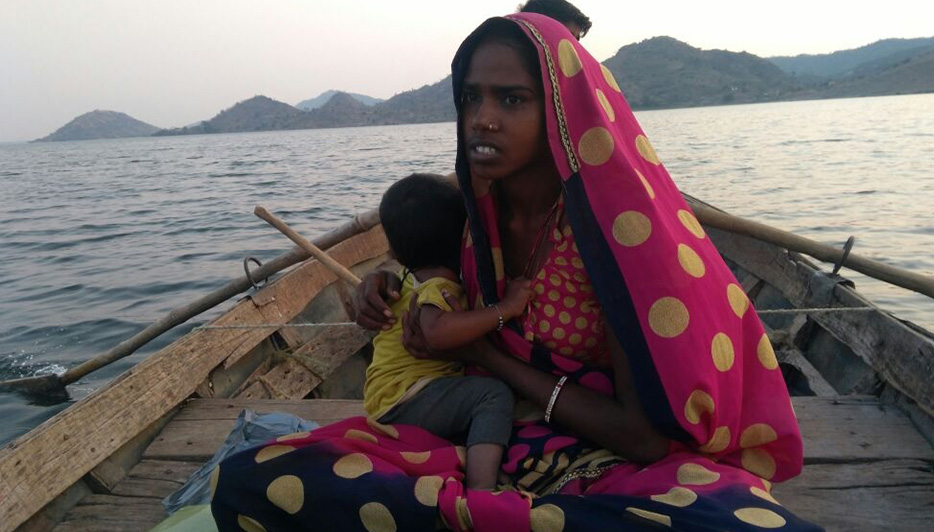 The commute
Discovering the art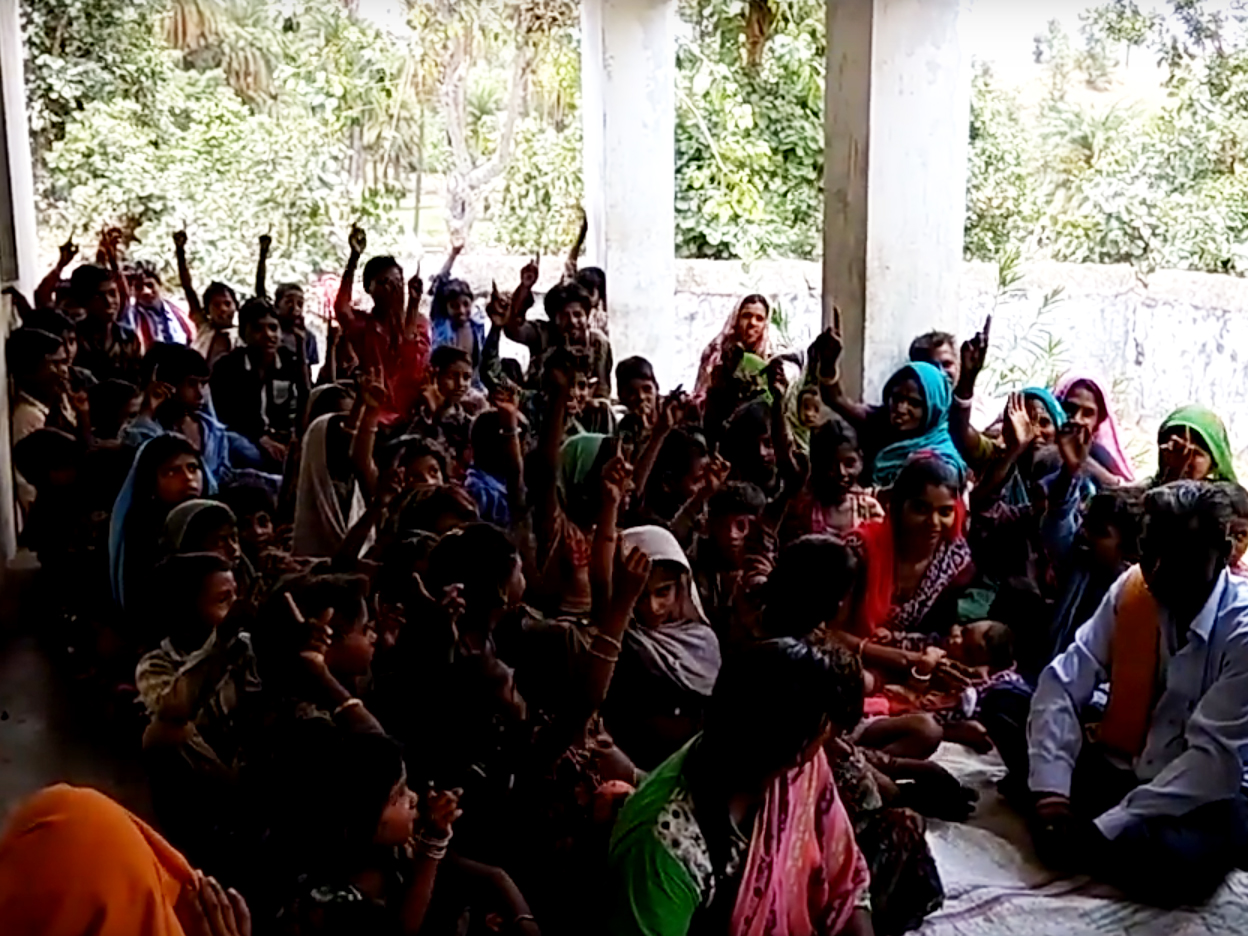 IIFL Foundation: Village community votes for 'Sakhiyon ki Badi' school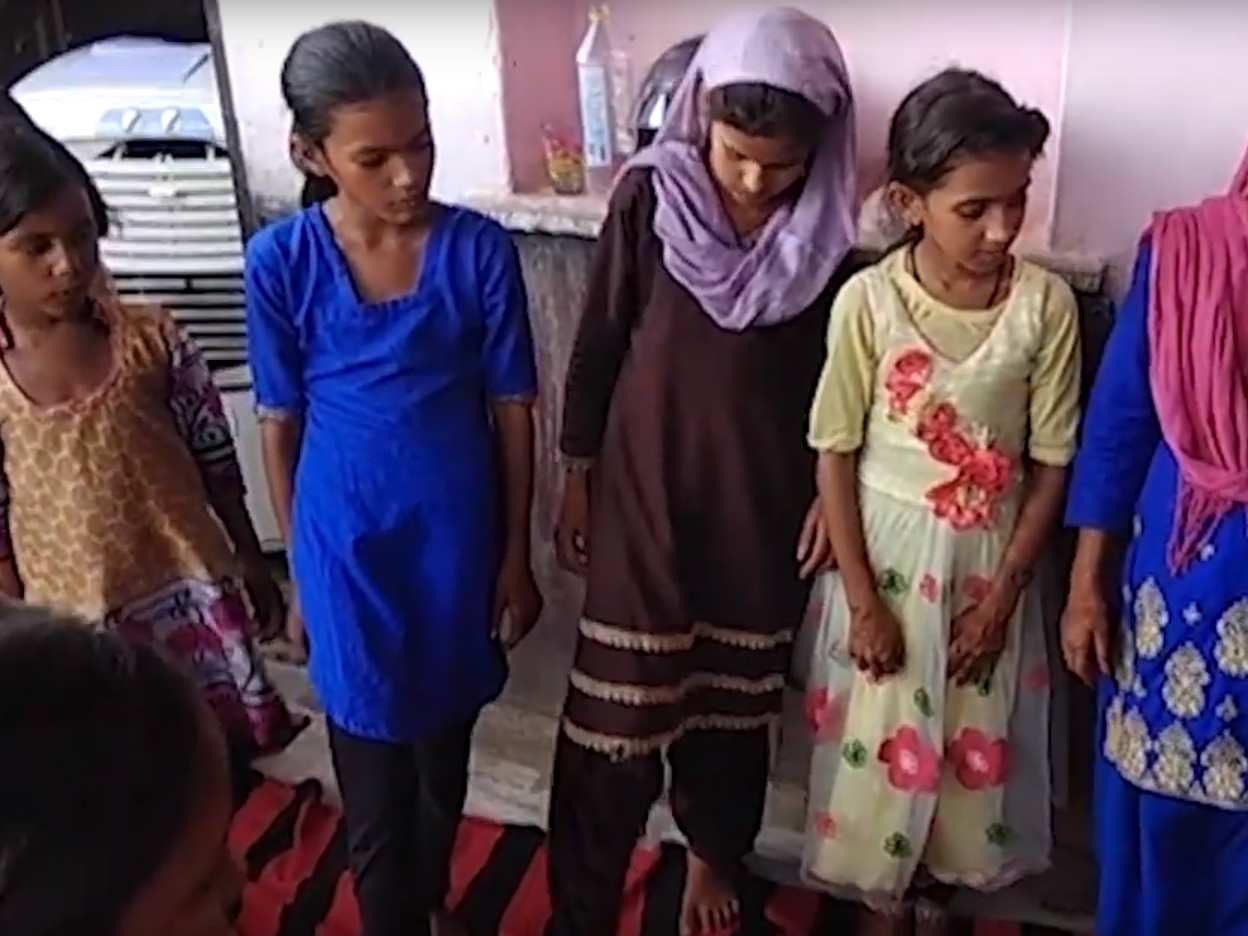 IIFL Foundation: Using creative ideas to teach girl children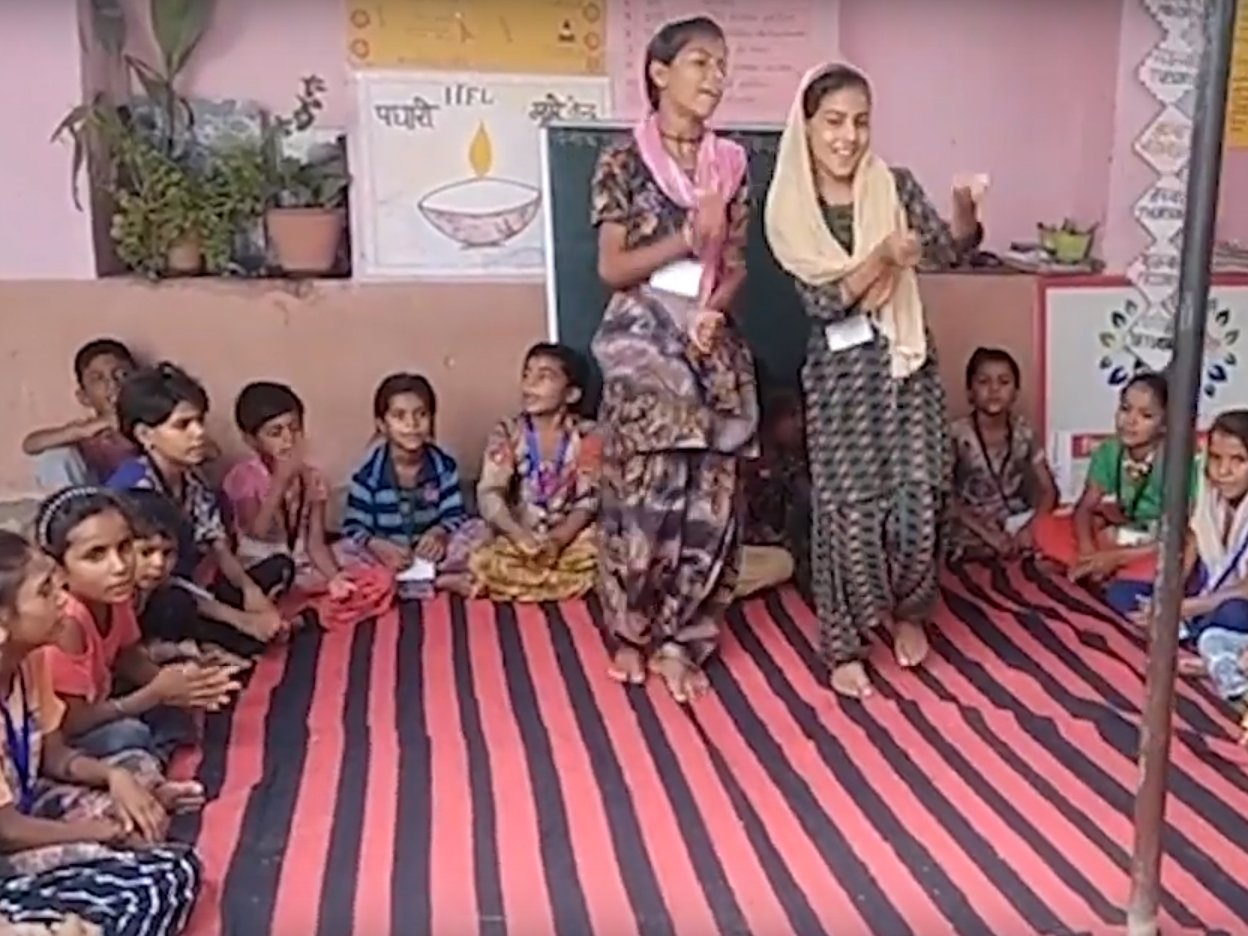 IIFL Foundation: Students singing Banjara song at the 'Sakhiyon ki Badi' community school