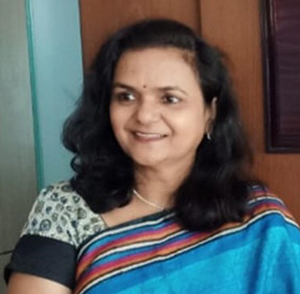 Madhu Jain
Ms. Madhu Jain, is a social sector leader and philanthropist. Ms. Jain oversees the Corporate Social Responsibility (CSR) initiatives at the diversified financial services conglomerate, IIFL Group. She has led the CSR function at IIFL with strong emphasis on impact-based social intervention in the fields of education, health, financial literacy, water conservation and livelihood.
Under her leadership, the Sakhiyon Ki Baadi initiative, one of India's largest girl child literacy programs has brought about 36,000 out-of-school girls into the education fold in the state of Rajasthan through a network of 1,218 community schools. Sakhiyon Ki Baadi community schools have also been a source of livelihood for about 1,220 women, mostly from the economically underprivileged sections, scheduled caste and scheduled tribe communities.
Ms. Jain has initiated one of the most unique literacy initiatives in India – Rathshaala – for the children of migrant Rebari community. Rathshaala is a mobile school set-up build on a cart and towed by a camel along the moving caravan of the Rebari community. IIFL Foundation runs another initiative for the children of migrant construction workers in the state of Maharashtra and UP called Chauras, which is a learning center-cum-crèche, and provides basic functional literacy along with nutritious meals to the children.
IIFL Foundation runs an expansive financial literacy initiative in eastern Indian states exclusively for women. The financial literacy centers spread across Odisha, West Bengal, Assam and Jharkhand imparts financial literacy lessons to women and empowers them to connect with banking system and benefit from government welfare schemes. The program has already trained about 22,000 women and touched lives of over one lakh beneficiaries.
The foundation has initiated Aarogya, a preventive health project for over 36,000 girl children in 11 districts of Rajasthan. In addition, the foundation supports two annual mega medical camps at Pandharpur (Maharashtra) and Barsana (UP) touching the lives of about 3,00,000 beneficiaries facilitated by over 300 doctors.
At the World CSR Congress, Ms. Madhu Jain was awarded as one of the 'Women CSR Leaders' for her contribution to girl child literacy, water conservation and health sectors. She has also received CSR Leadership Awards at Golden Globe Tigers International Awards 2020 and National Awards for Excellence in CSR 2020.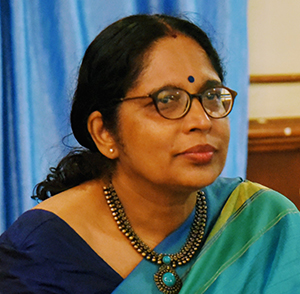 Geetha Menon
Ms. Menon has expertise in human resources and has been leading the recruitment function across several companies in the financial services and IT services industries. She has a rich experience of over 18 years and brings significant value to the organization. She is also the chairperson of the Prevention of Sexual Harassment (POSH) committee at IIFL. She spearheads the human resources aspect at IIFL Foundation and assists the leadership team in the strategy and operations of the Foundation.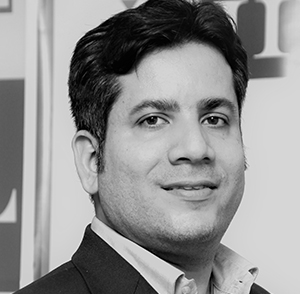 Sourav Mishra
A financial journalist turned integrated communications professional with over 17 years of experience in communications, journalism, and micro-finance domains. Besides IIFL Foundation, Sourav manages reputation for IIFL group companies. He has earlier worked with Wall Street Journal, Reuters News, The Economic Times, Reliance Group and PRADAN.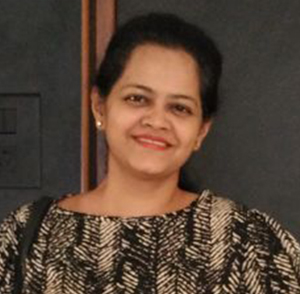 Sheetal Agarwal
Ms. Agarwal is a business journalism specialist with over 12 years of experience in research, content strategy and content creation. She also has strong understanding of topics under the domain of ESG (Environmental, Social and Governance). Ms. Agarwal takes care of content and communication at the IIFL Foundation as well as across IIFL group companies. Before joining IIFL, she has worked with CRISIL, NDTV Profit, Business Standard, AICL Communications, among others.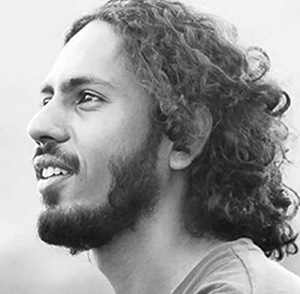 Rajiv Shinde
Rajiv holds a Master's Degree in Social Work (MSW) and a Bachelor's in Mass Media (BMM – Advertising). He has over 10 years of work experience that spans across different sectors – Advertising, Retail, Marketing, Branding, Hospitality – QSR, IT and Social Work (NGOs). He is inclined towards working for issues related to development in rural areas, eradication of hunger & poverty, quality education, and climate change. He also conducted quantitative research on 'Stress among constabulary of Mumbai Police'. For a brief period of time, he worked for the revival of millets with the Konda Reddy tribes of Andhra Pradesh.
Sahil Hamid
Sahil is a Post Graduate in Management from RIMT and has been working with IIFL since 2016. Hailing from Kashmir, he got onboard through IIFL's CSR project Udaan – an initiative by the Ministry of Skill Development and Entrepreneurship. He is a valuable asset for the foundation and carries activities pan India. Currently, he's serving at ground zero – Rajasthan, actively overseeing operations of our Flagship program Sakhiyon ki Baadi.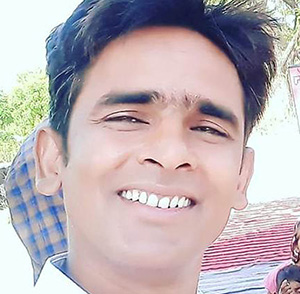 Praveen Paneri
With a double Master's Degree in Hindi Literature and Social Work (MSW), Praveen Paneri's experience spans over 15 years in the development sector. He has worked with farmers from Rajasthan addressing the agricultural issues, led livelihood projects focusing on youth and proactively managed literacy programs. Presently, Praveen heads the team of the flagship program Sakhiyon ki Baadi that aims to eradicate female illiteracy from the state.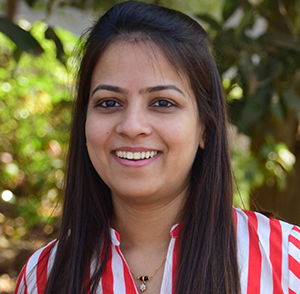 Gandhali Salvi
A professional designer trained in fine arts. Gandhali handles designs for the marketing department as well as CSR and has been associated with IIFL from 2003. Gandhali is a well-known artist and has exhibited in Mumbai and Pune. She is also a graduate in Indology with keen interest in Indian history and archaeology.